Hey! Have you heard?!...We're making some changes!
We're doing a remodel! Coming April 2017...
More info!
Welcome to the team, Terry!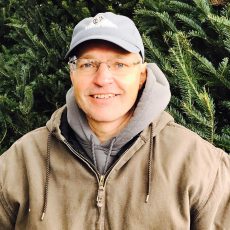 Terry is a recent addition to the Ground Effects team. After joining us in the fall of 2016, Terry has already shared a wealth of plant knowledge with customers and co-workers alike. Plants and plant science have been a life long passion of Terry's, he is truly the definition of a plant nerd (that's why he's great at what he does!). Our annual and perennial greenhouses will be his domain this spring. He's already got some new varieties up his sleeve for the 2017 annual season! We're glad to have you as part of our team, Terry!