Want to know more about who we are?! We'd love to share!
1998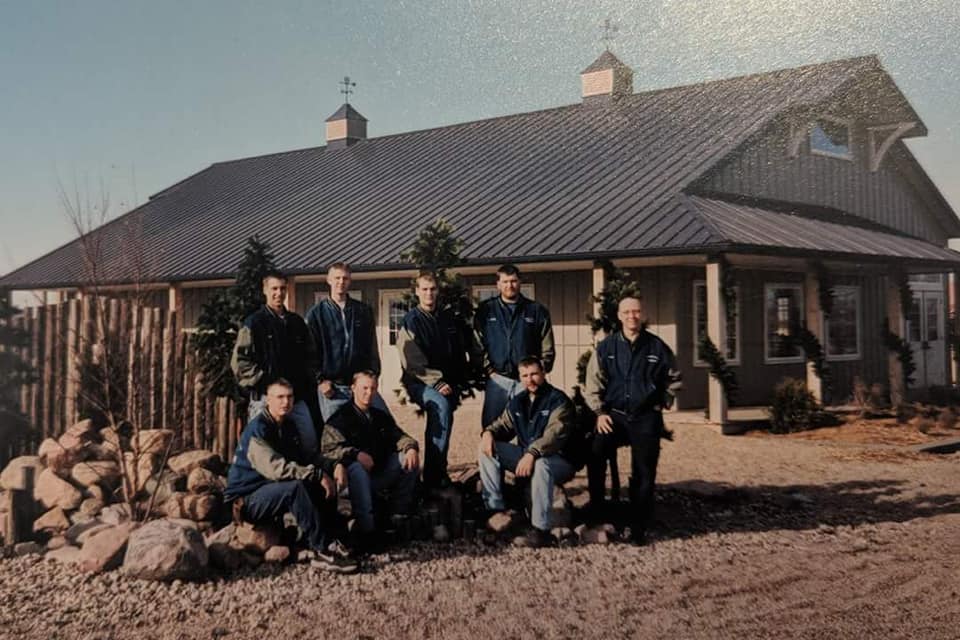 Started in 1998 by Jay Schuiteman, Steve Sneller and Jerry Kieft, Ground Effects was focused around God and family from the very beginning. Starting as a landscape company a Garden Center was added specializing in unique trees, shrubs, evergreens and perennials, as well as a greenhouse growing hydroponic tomatoes.
2000
The year 2000 saw the addition of Interlock Concrete Products to the Ground Effects product line. As a distributor, we were now able to provide you with pavers, bullet edgers and retaining wall products.
2001-2002
Our focus grew to include annuals in 2001, while Ground Effects ceased production of hydroponic tomatoes. To ensure the best solutions for our customers, the Schuiteman family and Bert Van Veldhuizen traveled to Holland to research greenhouses in the area. After returning home to Iowa, the decision was made to construct Ground Effects' glasshouse. By the spring of 2002, we were selling annuals and the business has been growing ever since.
2007-2009
Looking to grow our services to meet the needs of our community, we decided to expand and open our fresh flower shop. The flower shop opened on Valentine's Day in 2007 and continues to provide unique, high quality arrangements.
2008 brought challenges as our company experienced a fire when a ballast in the growing greenhouse sparked and began a fire that consumed the head house and damaged our greenhouse. Ground Effects bounced back and by 2009 we had again expanded our offerings and became a distributor for concrete materials. Entering into a partnership to inventory block and pavers at our hardscape outlet helped us to expand our rapidly growing wholesale division.
Today and Beyond
Ground Effects has been blessed by the communities we serve and our dedication to providing the area with top of the line solutions in landscaping, plants, and flower needs has not wavered. We look forward to continuing to grow and share new ideas, all while continuing our tradition of high quality products and excellent customer service.